Meet KYDE [kaɪ:di]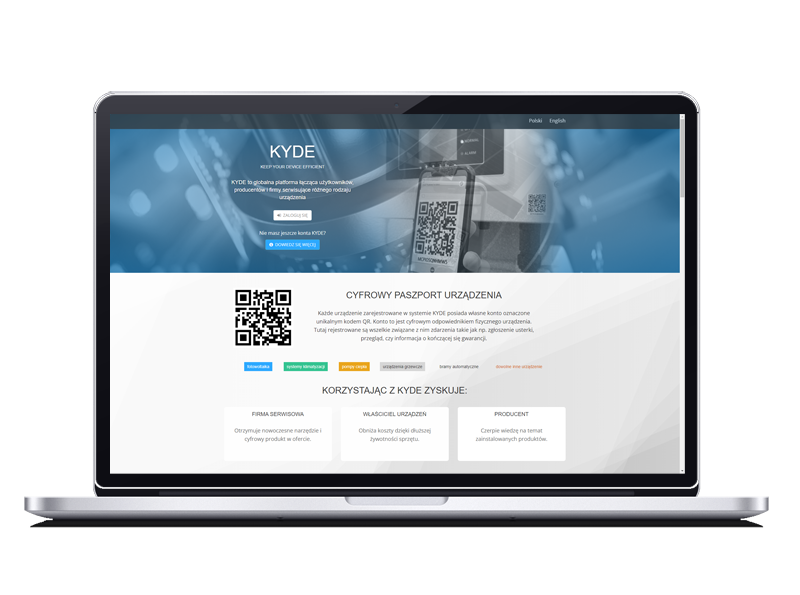 KYDE is a business platform integrating any-kind-of-device owners, service & maintenance companies and producers. Each of those user categories enjoys the benefits of platform membership:
- business endusers using a dedicated KYDE account can now forget, thanks to digitalization, about maintenance dates, warranty conditions, service provider phone number etc.
- service & maintenance providers gain instant access to service history of the device, strengthen customers loyalty and finally include a unique digital product in their offering - KYDE subscription for endusers.
- producers...well...producers get incredibly valuable two-way communication channel to the market. If you are a producer you know what does it mean for sure...

QR codes, unique device ids and AI algorythms are the key success enablers as well as our experience in large scale solutions for business digitalization.
More information you can find at kyde.eu.